Cast Iron Adjustable Dumbbell Set for Home Gym - (30kg) - Chrome Finish
Weight:

3

0kg

Bar:

chrome dumbbell bar, non-slip design.



Plate:

chrome plates



Package:

packed within poly bag/ carton/ pallet/ wooden case



you can choose dumbbell with storage box
Recommended for beginner, intermediate, and advanced athletes. Assembly is quick and simple with everything included to get started. Material: High Quality, Durable, and Solid Cast Iron, Includes: (4) 1.1 lb (0.5 kg) Weight Plates; (4) 2.75 lb (1.25 kg) Weight Plates; (4) 5.5 lb (2.5 kg) Weight Plates; (2) Spin lock Dumbbell Bars; (4) Spin Lock Collars; (2) Black Dumbbell Grip Sleeves; and (1) Carrying Case, Product Weight: 54 lbs (30 kg), Color: Black
Upgrade your home gym, and train at home, the office, or on-the-go with Cast Iron Adjustable Dumbbell Set of 2 with Chrome Finish. Made for toning and strength workout usage, consistent use can increase muscle mass, improve muscular endurance, and encourage fat loss. This complete set weighs 66 pounds (30 kilograms) and consists of individual plates for weight customization. Designed with safety and functionality in mind, the traditional 1-inch standard cast iron plate makes it easy to pick up and load onto the bars. Quality vinyl spin lock collars ensure a safe and secure fit on the bar, along with quick and efficient plate changes. The knurled dumbbell handle sleeves ensure a great grip while working out. Made from a durable and high quality Cast Iron, this set ensures prolonged use. The attractive chrome finish stands out from traditional cast or vinyl weights. Suitable for beginners, intermediate, and advanced users.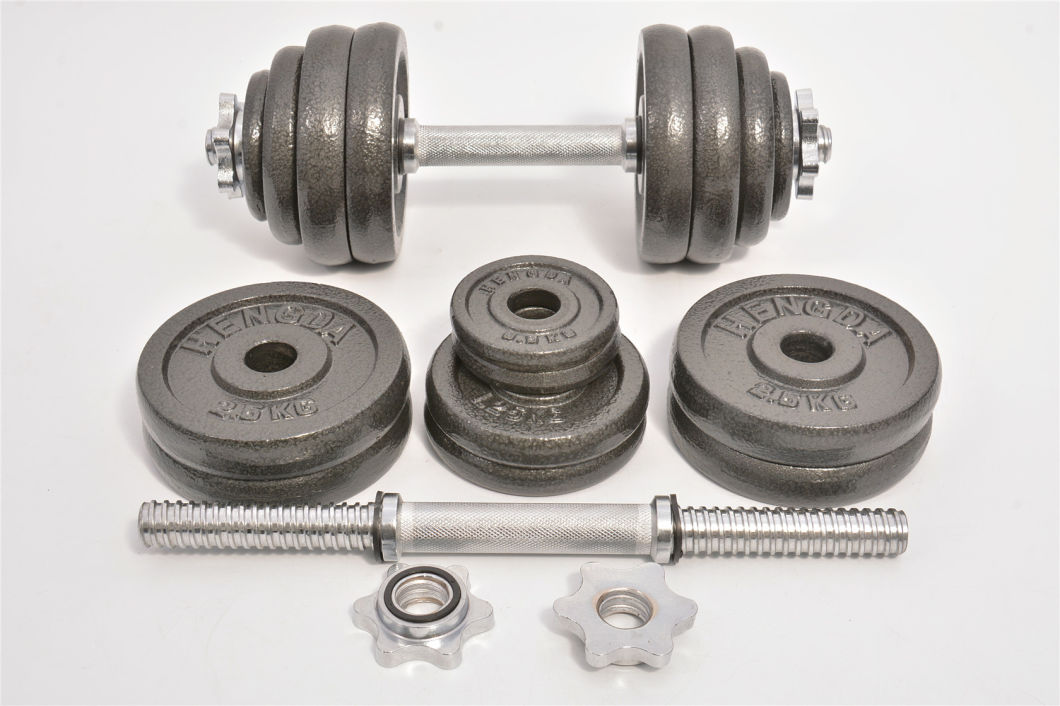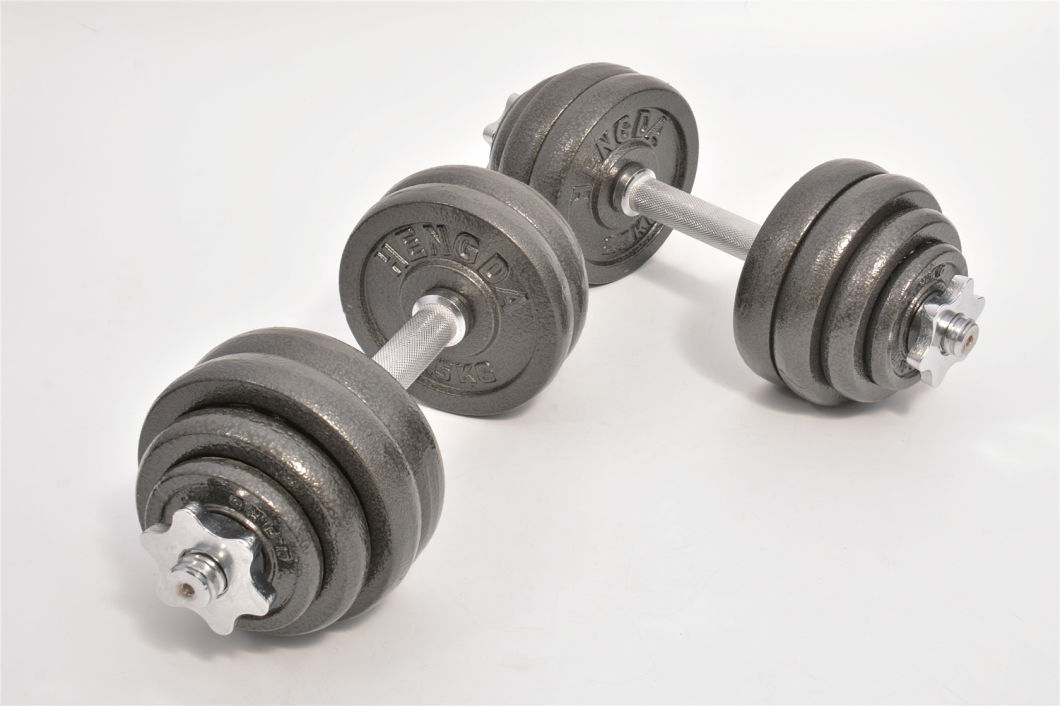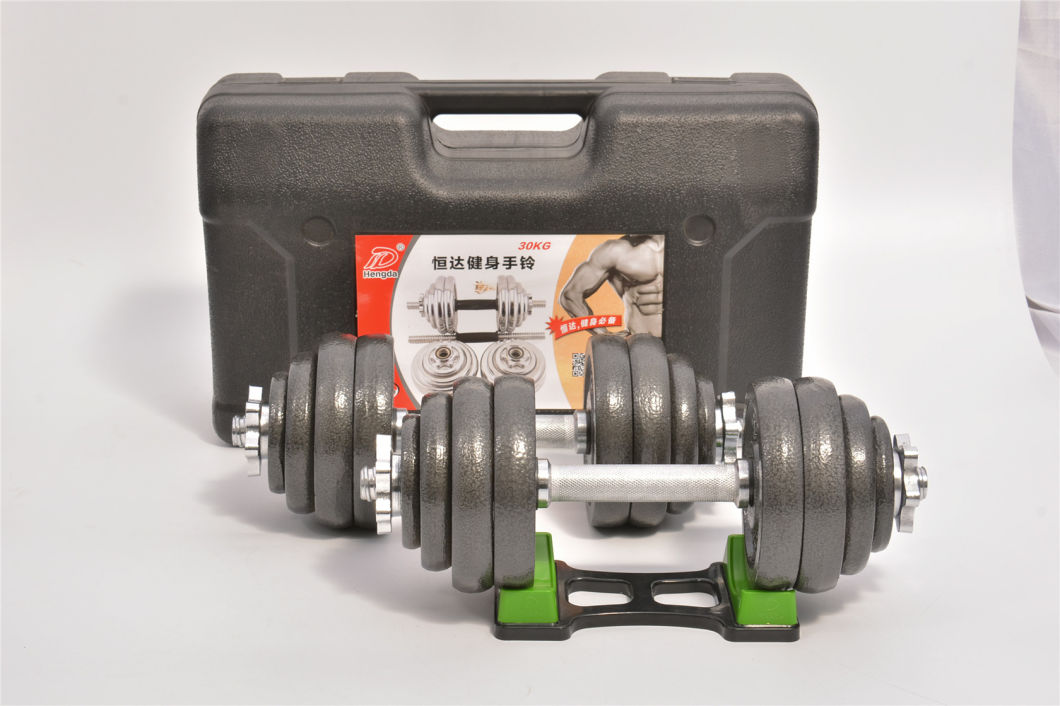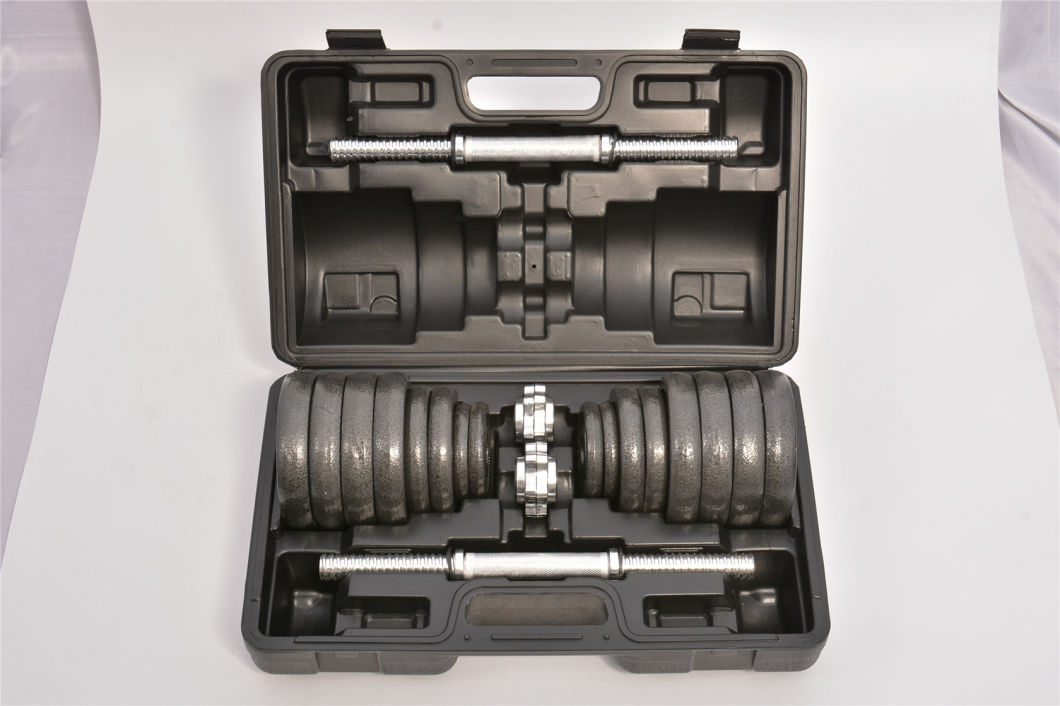 DUMBBELL SERIES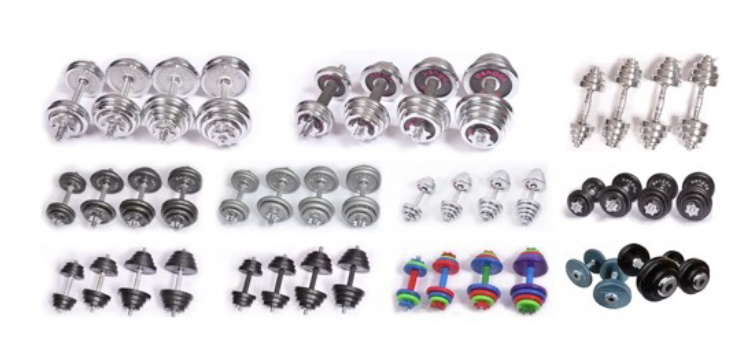 Dumbbell and barbell are seven categories
1. Steel dumbbell
2. Dumbbell series
3. Dumbbell / Barbell set
4. Fixed dumbbell
5. Barbell series
6.Weight plates
7. Parts
Patented Product:

steel dumbbell, dumbbell plastic tray, double safety collar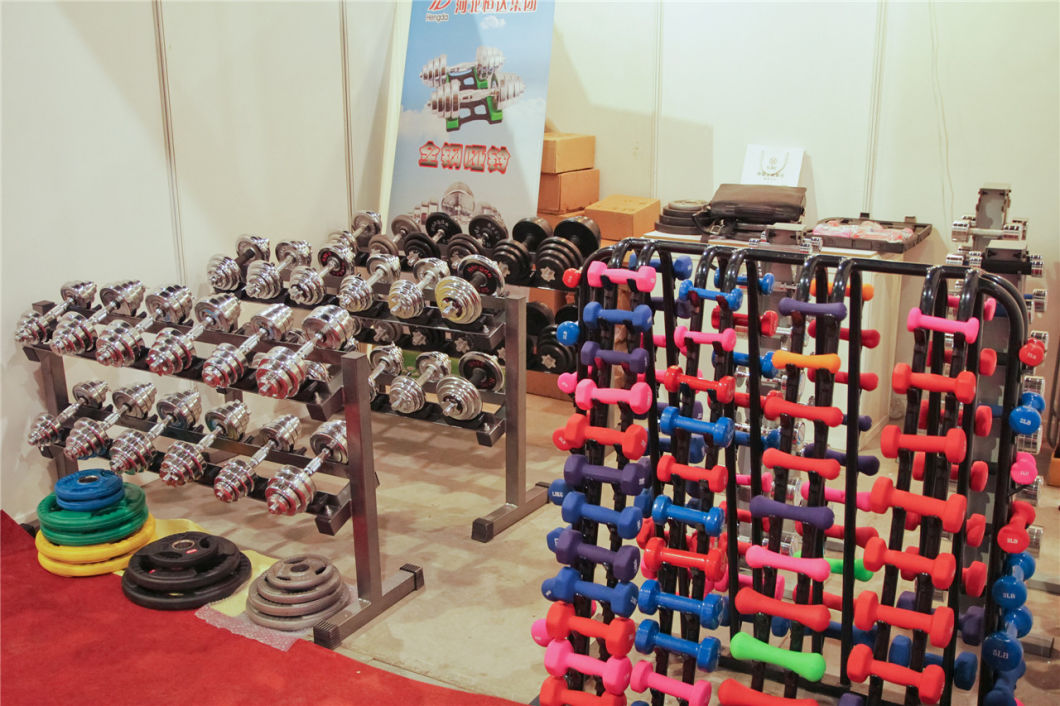 Packaging and shipping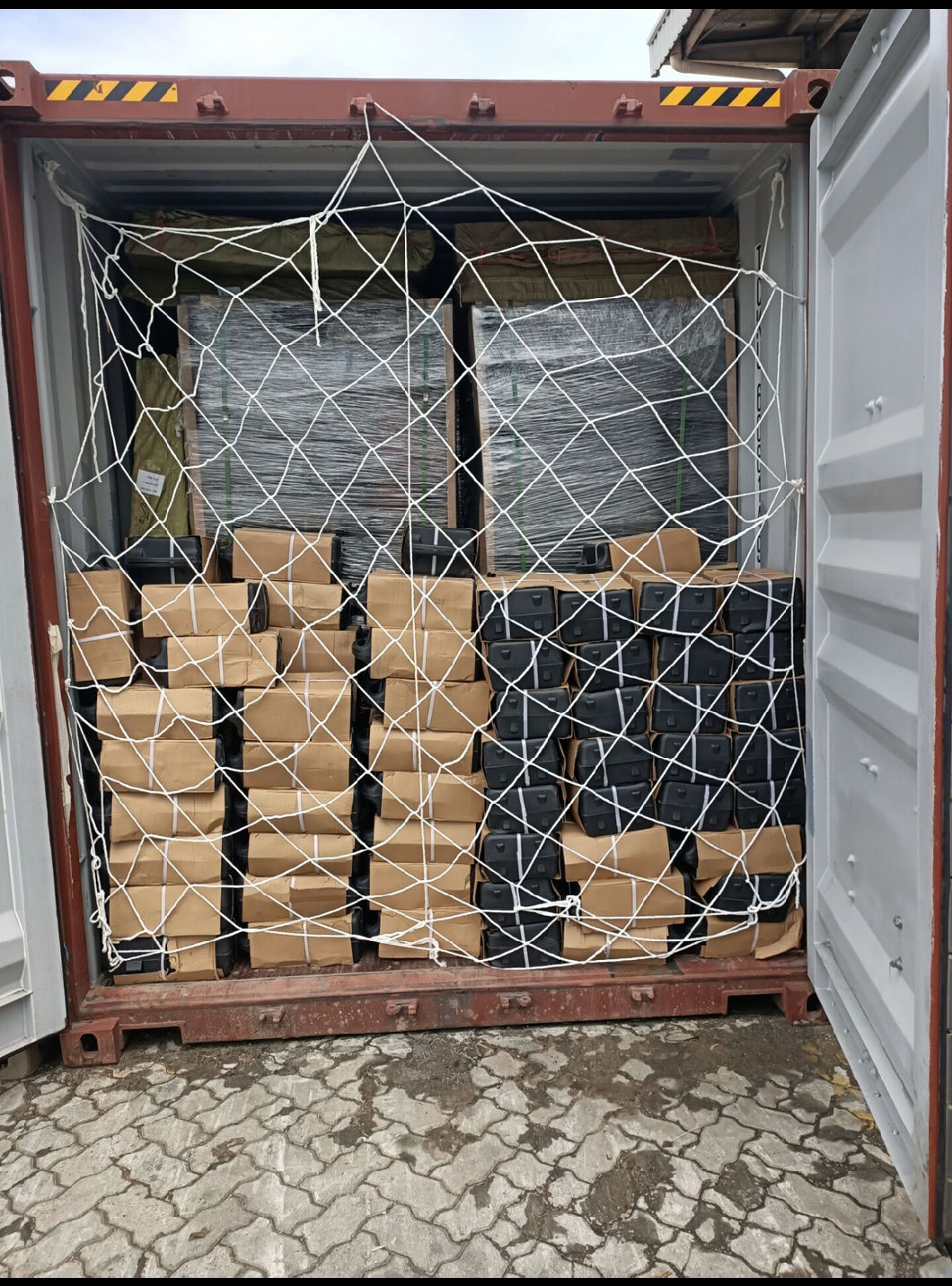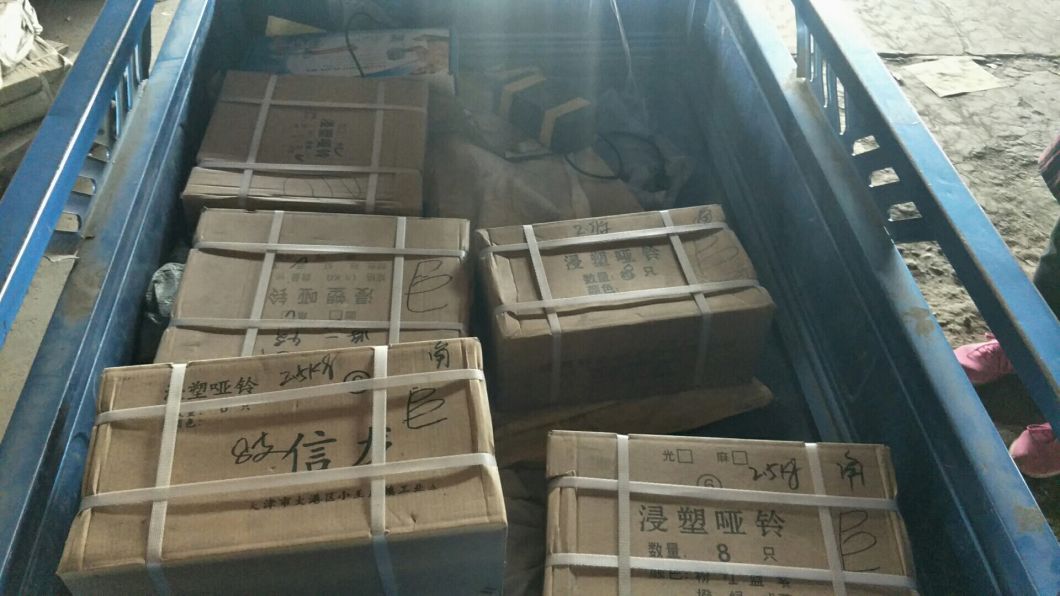 WORKSHOP AND SHOWROOM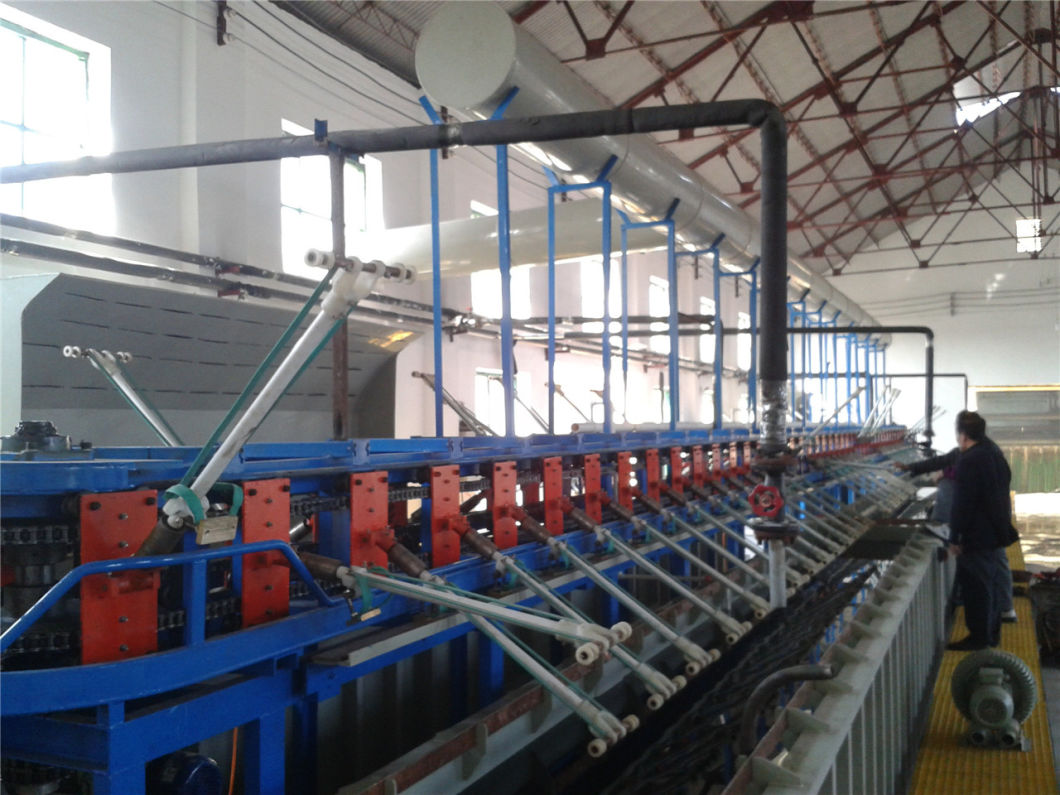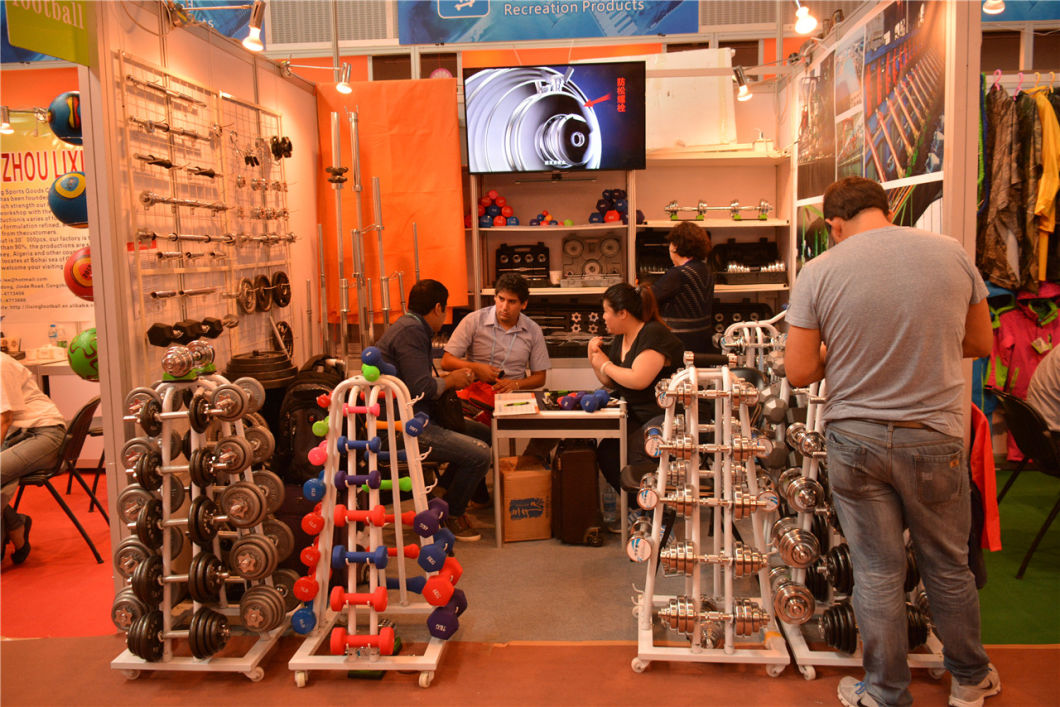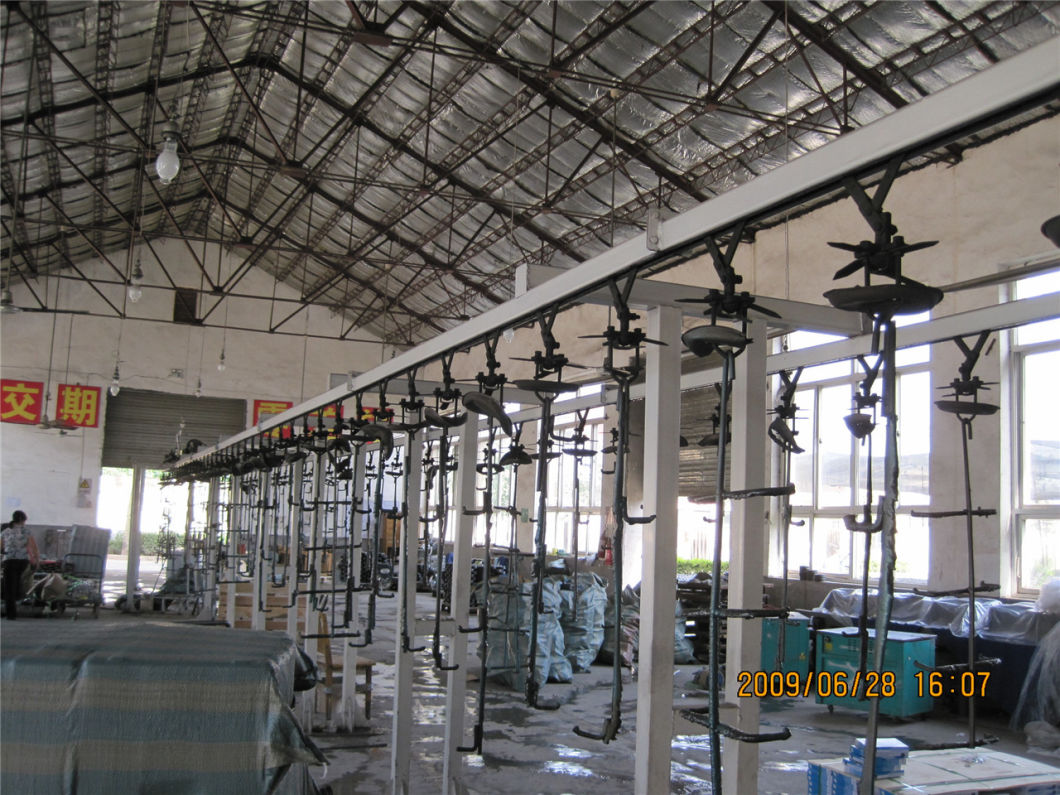 Total 12 production line (Large casting line, paint, CNC machine, measurement test equipment etc. ), bring together electroplating, rubber coating, dipping, painting etc production process, annual sales dumbbell and barbell 7000 tons.
Contact US !!!