Seamless pipes grades and production methods
1. Round bar making Hollow Bar
according to customer's demanded material to produce the round bar, then making annealled heat treatment,
then drill the hole as customer demanded inner diameter into the round bar, round bar piercing, making rough
hole, then make precision processing to make outer diameter and inner diameter as requested.
Any size hollowbar can be produced as demanded.
2. Hot rolled Hollow Bar
using hot rolled steel pipe billet to make heating and piercing, elongating, sizing and stranghtening, cooling, finally
hollow bars finished, this is the type most commonly used. Because it is hot rolled, so cost is lowest, but it is suit
for large quantity, for small quantity, have to make cold drawn or round bar piercing.
size: outer diameter 32mm- 499mm, wall thickness 4mm- 80mm
3. Cold drawn Hollow Bar
for outer diameter not over than 63.5mm, small size hollow bar, when demanded quantity is under 5 tons, usually
make cold drawn hollow bar, using larger size hot rolled hollow bar to draw to the size demanded.
some size can be finished only by one time drawing, but some other sizes might need twice or three times to finish
drawing, it takes time, so the cost is higher.
cold drawn size outer diameter 32mm- 63.5mm
4. Hot- expanding Hollow Bar
For hollow bar sizes are special, not common sizes, have to use smaller thick wall hollow bar to hot expand to be
larger size hollow bar, but the technical property for hot-expanded hollow bar will be lower than the original hollow
bar. Size: outer diameter over 356mm.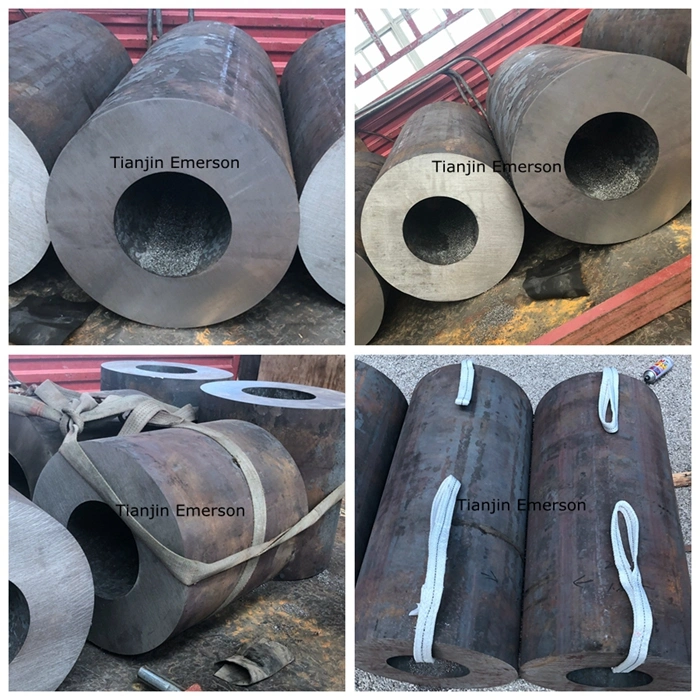 Seamless Steel pipe grades
Descriptions

Grades

Structural pipe

20# 35# 45# Q345B, 16Mn, Q345B-E, 20Mn2, 25Mn, 30Mn2, 40Mn2, 45Mn2




SAE1018, SAE1020, SAE1518, SAE1045.

Liquid pipe

20# q295b-e, q345b-e

High pressure boiler tube

20G 15MnG 20MnG 15CrMoG, 12Cr1MoVG




St35.8, sa106b, sa106c, sa210a, sa210c, A333P2, A333P11, A33P12, A333P22, A33P36, A333P91, A333P92, A335T2, A335T11, A335T12, A335T22, A335T91, A335T23, A335T9

Pipeline

API SPEC 5L, X42, X52, X60, X65,X70,X80




ASTMA53, ASTM A106, ASTM A333, BS301, BS3602, BS3603, BS3604, PSL1, PSL2, DNV-OS-F101, CSA-Z245

Alloy pipe

4140, 42CrMo, 32CrMo, 15CrMo,

Packing

Black paint, Varnish painting, Tarpaulin packing

End

Common round end, beveled.

Processing

Galvanizing; cutting; making thread outside the pipe; Machining.

outer diameter

16mm- 800mm

wall thickness

4mm- 80mm
Seamless pipe production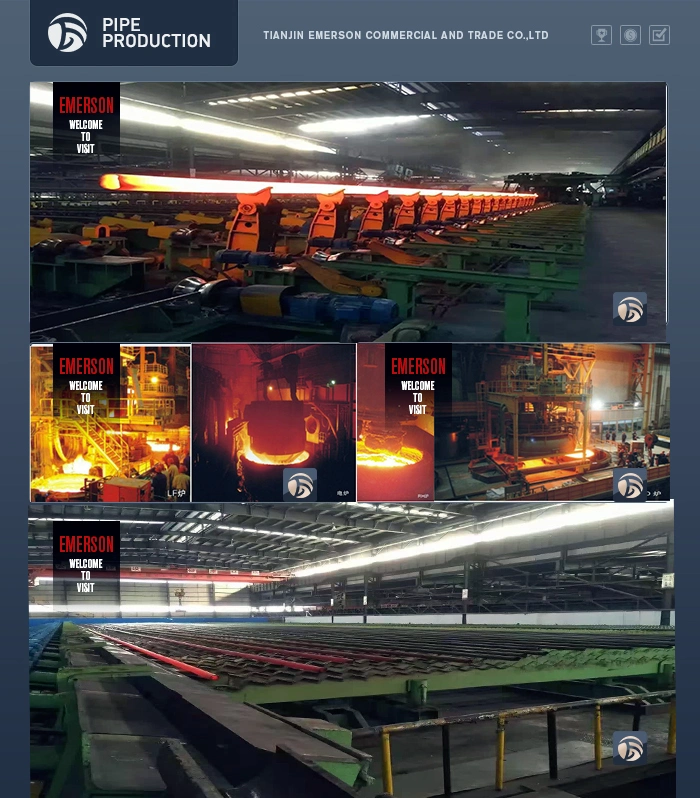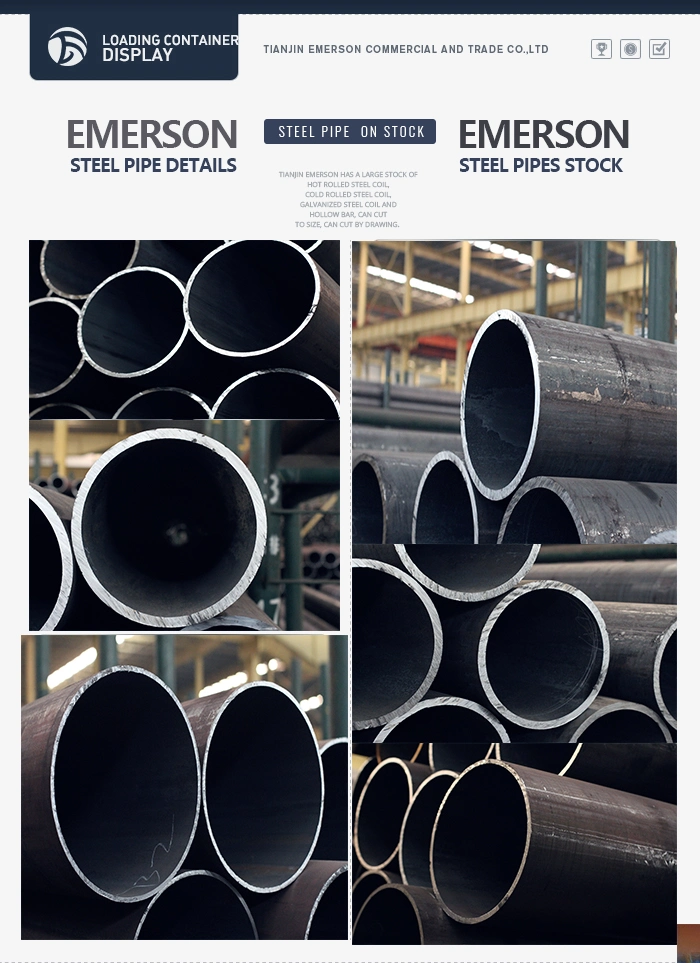 Seamless pipes stock detail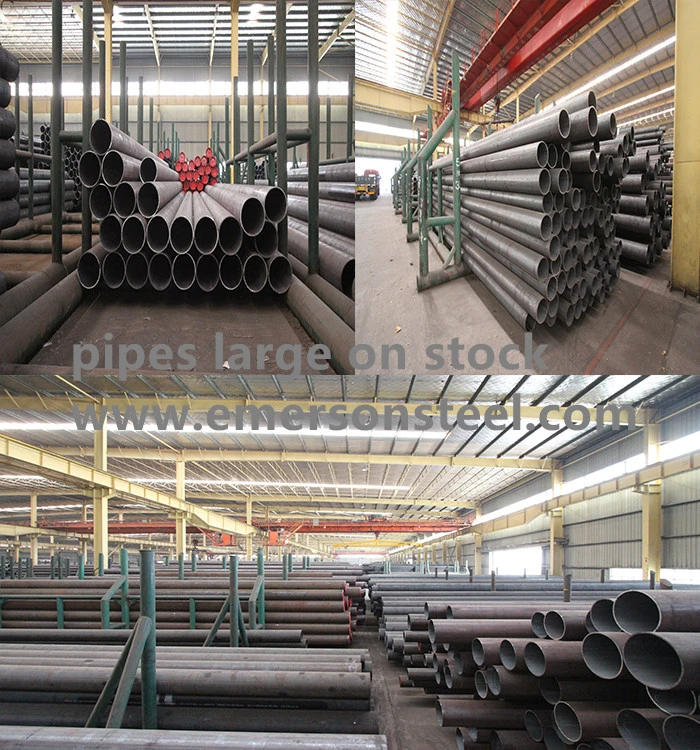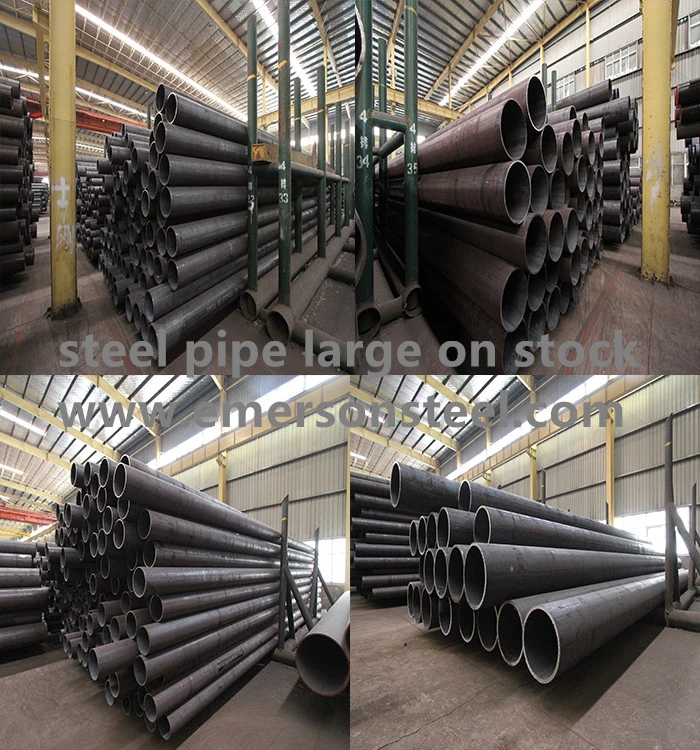 Seamless steel pipes containers loading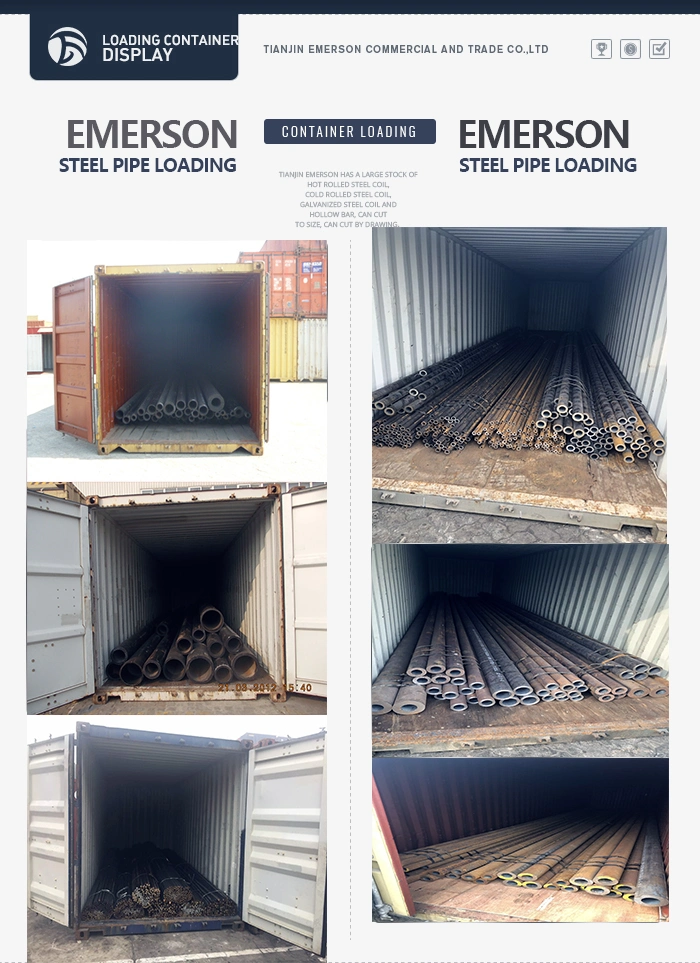 Steel pipes bulk vessel packing and loading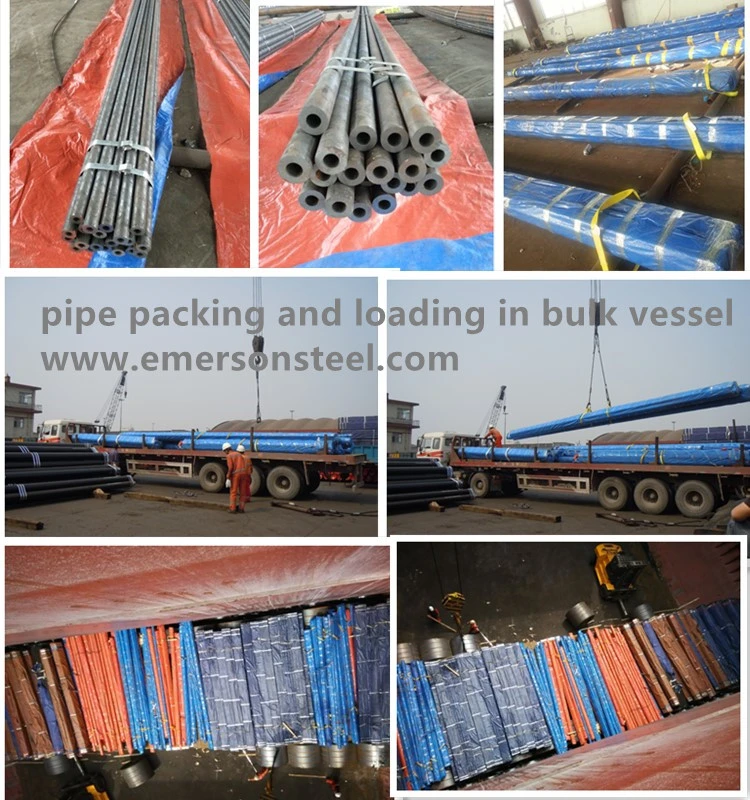 Seamless pipes processing and fabrication
Steel Pipe Bending: can bend the steel pipe into special section, and do welding.
Steel Pipe Cutting: can cut steel pipe into demand length.
Steel Pipe Painting:painting steel pipe depend on demands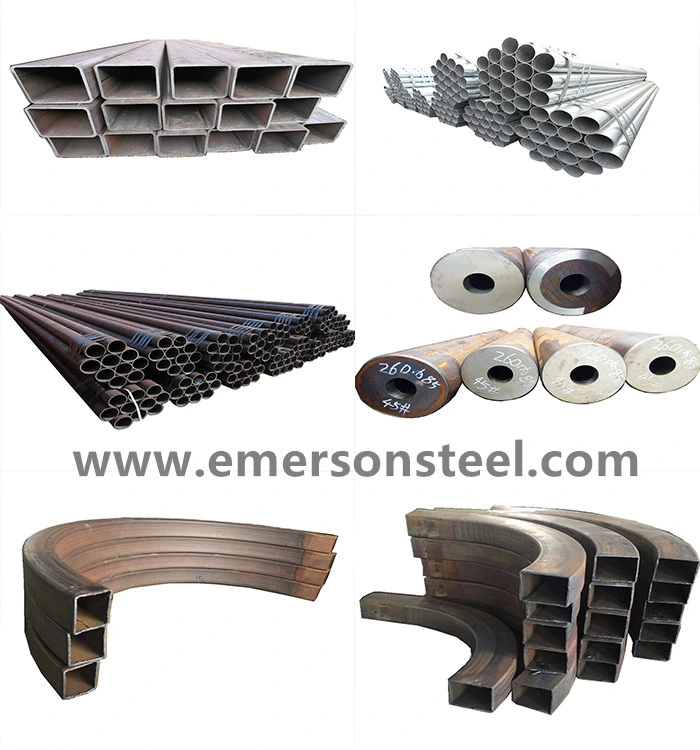 Company introduction:
Tianjin Emerson Commercial and Trade co., Ltd located in Tianjin the largest seaport in north of China, has more
than 10 years of experience in Iron and Steel materials, has large stock for steel raw materials. Tianjin Emerson
products category: hot rolled steel plate and steel sheet, medium thick steel plate, stainless steel sheet and plate,
galvanized steel sheet, and checkered steel sheet and plate; hot rolled steel coils, cold rolled steel coil, galvanized
steel coil and stainless steel coils; seamless steel pipe, welded steel pipe, hollow bar, galvanized steel pipe, square
pipe, rectangular steel pipe, and stainless steel pipes; steel bar, hot rolled steel bar, forged bar, rebar, deformed bar
and other steel profiles. Except the steel raw materials, Tianjin Emerson can make steel fabrication and processing
on steel raw materials: sheet metal fabrication, steel sheet laser cutting, steel sheet CNC flame cutting, steel sheet
waterjet cutting, steel products welding and machining; make steel structure, and can make all types of steel parts
or equipment by drawings. Emerson supplies good service for customer, good quality products, fast delivery, and
good after-sale service, Tianjin Emerson hopes to build good cooperation with everyone interested.
good quality! fast delivery time! good after-sale service!
looking forward to your kind contact